Although the Barcelona program has officially ended, I took a 2-day trip to Madrid, with 3 awesome friends of mine. I have to admit, though, although I love all of Spain, Barcelona is still my favorite. But, Madrid comes a very-close second! ;)
It was pretty much a 10-hour busride, and once we got there, we spent literally 24 hours in the city, and rode back to Barcelona. :) But, while we were there, we did a ton of sight-seeing. But, my favorite part was definitely the flamenco dancers that we went to see that night.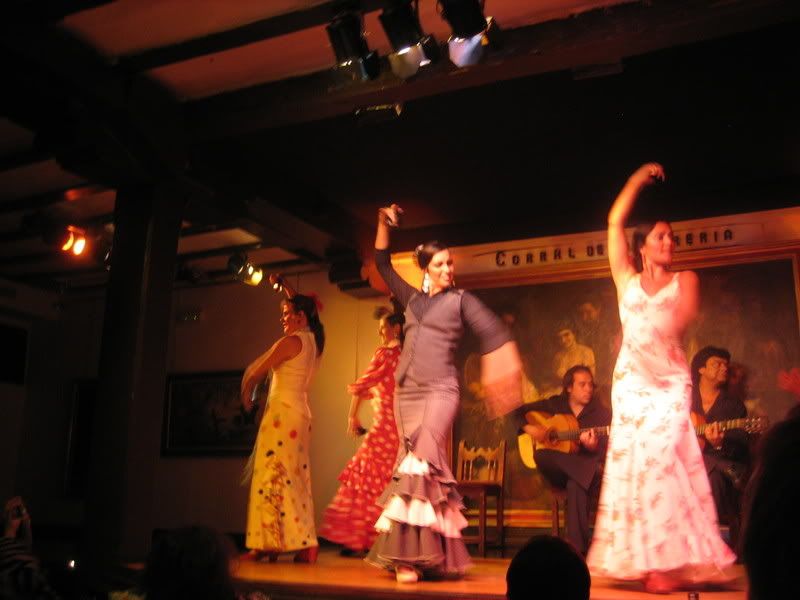 Oh my goodness- they were PHENOMENAL! I cannot believe anybody could actually tap their feet that fast WHILE moving their hips so fluidly! It was simply amazing.
And now, it's about 3:30AM, but I have yet to pack up EVERYTHING from my Onix room- I leave at 7AM for a flight to London! After 6 days of London, I get to spend 3 weeks with my family. I cannot wait to share all of my adventures with them!!