Today is officially the first day of JavaOne! :) Yaaaaaaay!! It's really been awesome! :)
The opening general session is in this huuuuuuuge room, and they have like break-dancers and other performers before the session actually starts. Then, John Gage came on stage and introduced Rich Green, who showed us some of the newer technologies that are coming out (with back or front-end Java implementation, of course :)), and they are soooooooo cool!! :) I think my favorite one was probably Connected Life: it is an application (both online and offline) where you can basically link all of your accounts into one space, and wa-laa! All parts of your life are, well, connected! :) It is even a Facebook application, or you can just drag-and-drop it from Facebook to your desktop: it is really awesome, and I cannot wait to add it (see picture below).
After the general session, I went to lots of different sessions, but I really like Joshua Block's "More Effective Java"… he's a really good speaker! :) I also went to "PHP meet Java", which was really cool, because I love PHP and it's nice to see the tie-in with JavaOne and how much more powerful it can be. I also went to a "music and technology" session, and that was really cool, because they had actually programmed a DIGITAL PIANO (see picture below)!!
Anyway, there were a few other talks that I attended, but those were pretty much the highlights. I cannot wait to see what tomorrow brings. I'm so excited! :D Here are a few picture highlights from today.
This is the Connected Life application!!
Here is the digital piano (Java FX technology)!!! :)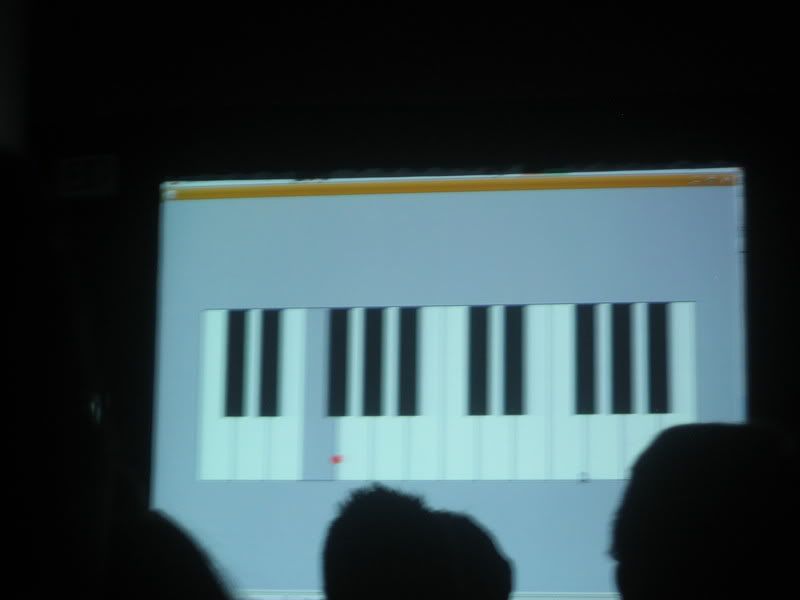 And here is a picture of Candis and myself enjoying ourselves at the conference! :D